Greetings Friends!
August is here already?! It seems like San Diego just started warming up, but nonetheless we're determined to make the most of Summer's final chapter. As everyone squeezes in their last Summer vacation, we are continuing to keep our eyes on the prize here at the office. Our team looks forward to building on past successes and developing new opportunities to create wins that are both ours and yours – we encourage our clients and colleagues to feel free to reach out to us anytime. Here's a glimpse our latest wins, enjoy & happy reading!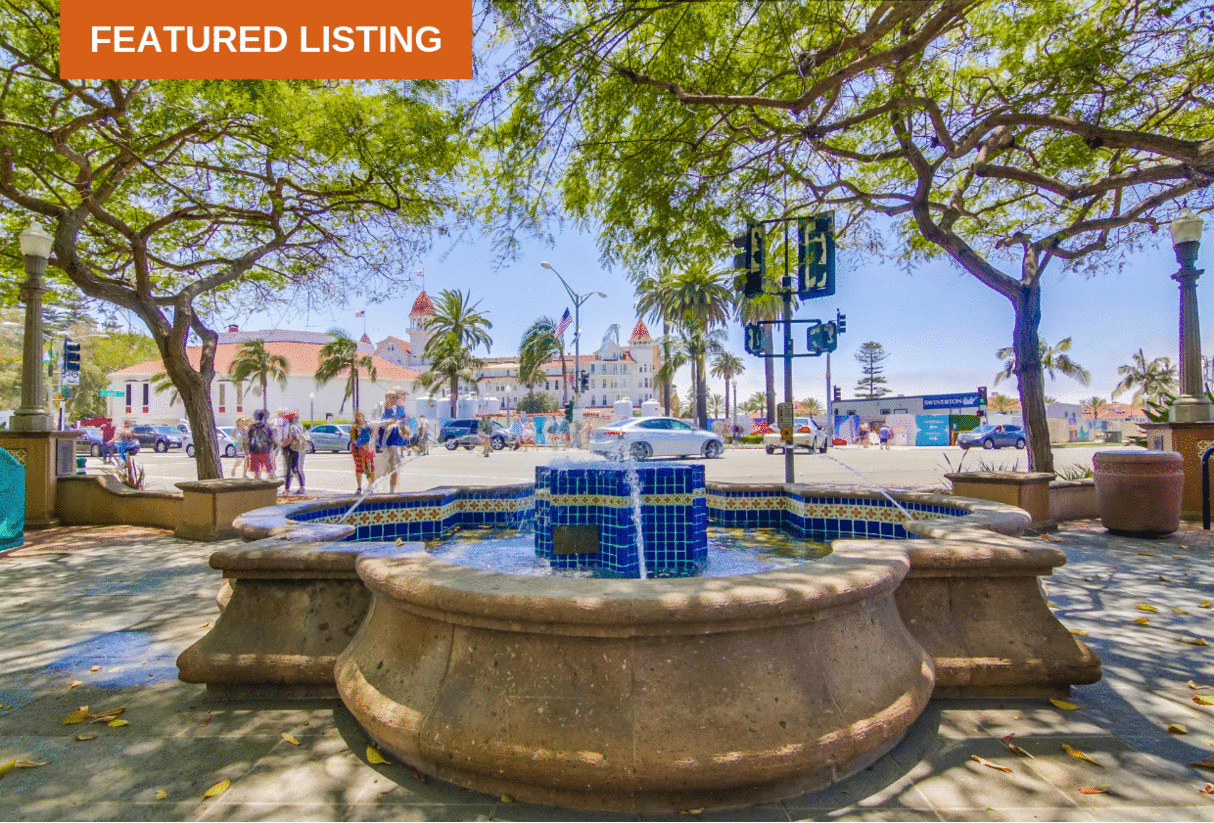 For Lease │ Prime Retail Space on Orange Ave in Coronado


 
1351 Orange Ave., Coronado, CA 92118

| | |
| --- | --- |
| | 794 - 1,279 SF |
| | Rare opportunity to be on Coronado Island, San Diego's top year-round tourist destination |
| | Located on Orange Avenue, Coronado's main thoroughfare |
| | Directly across the street from the famous Hotel Del, undergoing a $200M re-imagination |
| | Seeking new and exciting high street retailers to plant their flag in this iconic location |

Marc Karren




(858) 779-3196


Email


Location Matters just leased an extremely rare corner restaurant space in Ocean Beach to the renowned multi-concept restaurant group, Social Syndicate. This freestanding building was home to Nati's Mexican Restaurant for nearly 60 years and with Social Syndicate's great pulse on the OB market we're confident they're going to blow it out of the water. Their new restaurant will pay homage to Nati's and will be a Mexican concept called La Doña. A huge congrats to the propety owner, Foley Development, and their new tenant for what is sure to be a long, incredible relationship! Mike Spilky represented the Landlord and Tenant.

Read more on Eater →
Giaola Italian Kitchen – Bressi Ranch
Another incredible done deal in the books! The talented Grand Restaurant Group, who brought you Nick & G's, Bellamy's, and DiCicco's, is bringing a brand new concept to Carlsbad - Giaola Italian Kitchen. Their mouthwatering menu features wood-fired pizzas and house-made pastas, where you'll feel like you're dining in their own Italian home. With the DiCicco family's 60 years of restaurant experience and uber-authentic Italian recipes passed down and brought over from Italy, Giaola is on track to become a hot spot for people all around San Diego County. Alexis Dachs represented the Tenant.

Read more on Eater →
Hailing from North Park, El Tianguis Rolled Taquitos has officially signed a new lease for their second location at Millenia Town Center in Otay Ranch. El Tianguis exceeds the mark of a traditional taco shop by having an extremely impressive build-out and offering upscale restaurant quality and service in a fast-casual setting. This lively and unique concept is sure to bring something special to the South Bay. We are incredibly excited to have represented them in this transaction and cannot wait to get our hands on some more delicious taquitos! Alexis Dachs represented the Tenant.

Read more on Eater →

Don't forget to follow us!

We've Just Lived Through the Greatest Period of Restaurant Growth in U.S. History. Here's Why it's Ending.
We've just been through America's belle epoque of restaurants. What's more, the party is over and most of us are blithely unaware. The restaurant industry is frequently the precursor...

Read more →
Fast Casuals Rev Up Drive-Thru, Mobile Pickup Plans
While fast food chains are modernizing the drive-thru, fast casuals are adding pickup windows to better streamline mobile ordering and delivery.

Read more →
This email was sent to you from


 
Location Matters
8910 University Center Lane, Suite 400, San Diego, CA 92122
(858) 792-5521