Greetings Friends!
It's around this time of year when it isn't just the weather that's heating up in San Diego. With the Padres' season in full swing and Spring Breakers filling our streets and bringing in lots of extra business, the energy in San Diego is electric. Here in the office is no different either! With lots of meetings on the calendar and ICSC RECon around the corner, we're eager to meet new faces in the restaurant and retail industry and are excited to rekindle existing relationships. Read on to see our latest and greatest – happy reading!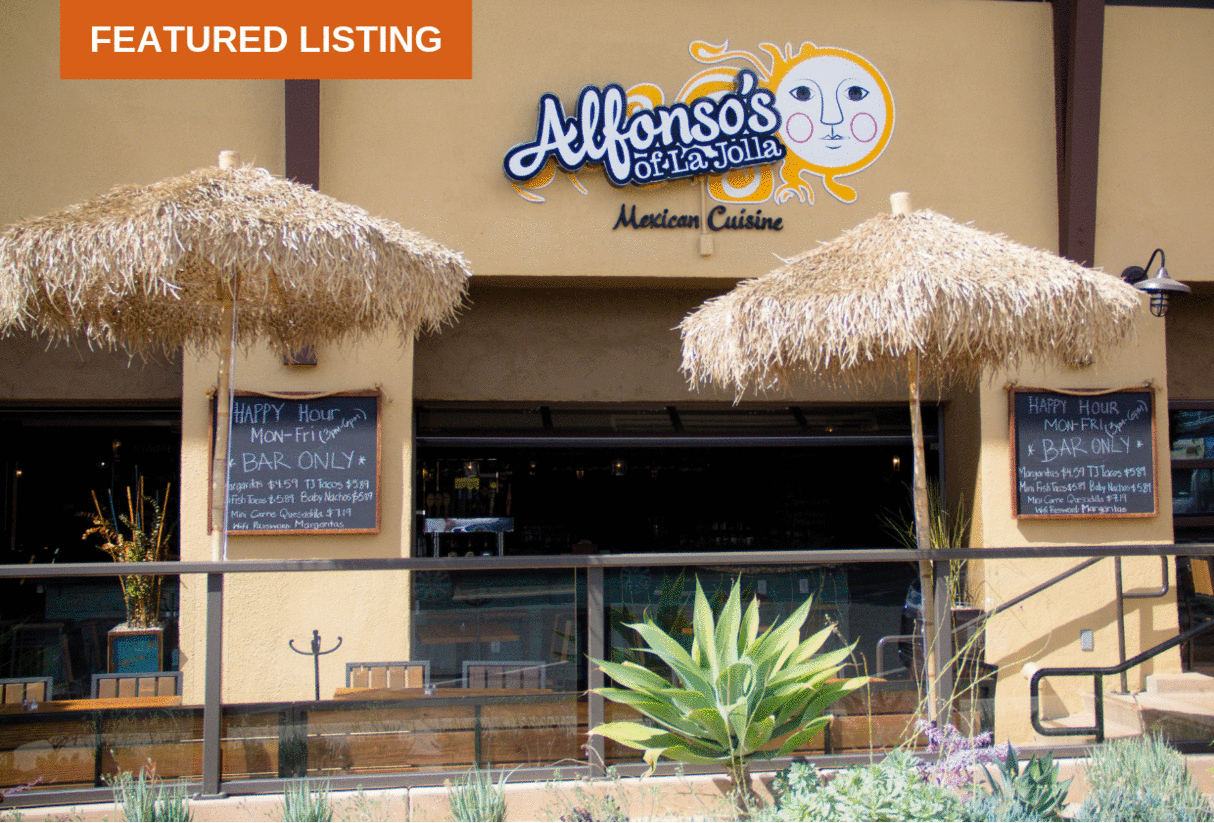 For Sale │ Solana Beach Restaurant & Full Bar on Hwy 101



37 S Hwy 101, Solana Beach, CA 92075

| | |
| --- | --- |
| | Price: $295,000 – priced to sell! |
| | 4,400 SF + Patio |
| | Incredible opportunity to be in a fully fixturized restaurant right on Hwy 101 |
| | Rare Type 47 license open till 12 am, with entertainment and off sale wine in a North County beach community |
| | Located in the heart of Solana Beach next to the acclaimed Cedros Design District, Del Mar Fairgrounds, Fletcher Cove Beach Park and more |

Michael Spilky




(858) 792-5521


Email


After nearly 50 years in business, North Park's landmark restaurant, Paesano, is officially going to be closing its doors! Taking its place is the renowned Tabu Shabu , which originated in Costa Mesa and has been experiencing tremendous success ever since. Tabu Shabu is praised for their interactive Japanese style hot pots, bringing a high-quality dining experience, while still maintaining a lively atmosphere and affordable pricing. It was an absolute pleasure working with the landlord and tenant to form what is going to be an incredible relationship for them both. Mike Spilky represented the Landlord and Tenant in this lease.

Read more on Eater →
Beeside Balcony – Del Mar Highlands
We're beyond thrilled to announce that our client, Beeside Balcony, is all set to go into the innovative upcoming project, The Sky Deck at Del Mar Highlands Town Center. Their first location in Downtown Del Mar is quite the hidden gem, with gorgeous ocean views and delicious food that leaves you wanting more. For this next restaurant, the owners will be introducing a new full-service Mediterranean concept with an entirely different menu. They will accompany 8 other local eateries in the project, all of which will be generating a lot of hype in anticipation of the 2020 grand opening. Mike Spilky represented the Tenant.

Read more on Eater →
Carte Blanche Cocina – Downtown Oceanside
Location Matters just leased 4,300 square feet of restaurant space inside SALT, the most sought after and innovative mixed-use development in Downtown Oceanside. The Old Town legend himself, Chuck Ross, who is the restaurateur behind Fiesta de Reyes, Casa de Reyes, and Barra Barra Saloon will be bringing a brand new Mexican concept to this project that will be known as Carte Blanche Cocina. With only two spots remaining at SALT, we're excited to see what other grand-slam concepts will join next. Marc Karren represented the Landlord and the Tenant.

Read more on Eater →

Meet with us at the upcoming ICSC RECon in Las Vegas! To set up a meeting, click here.

Don't forget to follow us!

A Shift Is Coming For Food-and-Beverage Real Estate
LOS ANGELES–A significant shift is underway for the US restaurants and grocery industries and the real estate these operators occupy, according to a new CBRE analysis. These changes include a greater push for convenient, prepared foods, a growing millennial influence, and the emergence of inner-ring suburbs as the industry's hottest market...

Read more →
Four Ways the Restaurant Industry Is Changing
Millennial spending on restaurants is driving rapid change in the food-and-beverage industry. A new survey from CBRE reports four emerging trends that will significantly impact the real estate for foo-and-beverage operators, both in retail and industrial. The survey predicts that neighborhoods on the edge of the urban core will become food and beverage hotspots...

Read more →
This email was sent to you from



Location Matters
8910 University Center Lane, Suite 400, San Diego, CA 92122
(858) 792-5521