Greetings Friends!
It's that time of year where the spirit of gratitude fills the air and we reflect on just how fortunate we are for all the successes this year has brought us thus far. We would like to take this time and give our sincere thanks to all of our clients, colleagues and friends for your impact on us and the San Diego community as a whole. Our team is eager to continue to bring you the best in restaurants, retail and investment sales – happy reading!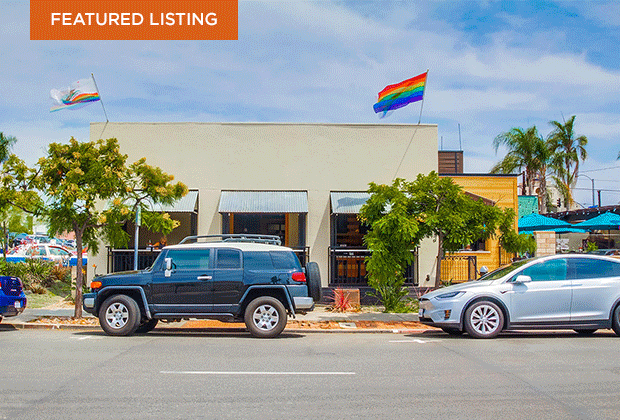 For Sale │ Freestanding Restaurant Owner-User or Investment Opportunity



3701.& 3707 5th Ave., San Diego, CA 92103

| | |
| --- | --- |
| | $2,995,000 |
| | 4,500 SF |
| | Incredible opportunity to acquire a newly fixturized & highly upgraded restaurant with real estate. |
| | Suitable for an Owner-User seeking to own vs. lease, or an Investor looking to add value through lease-up of the property. Building to be delivered vacant at the time of purchase. |
| | Highly visible corner location in Hillcrest with an expansive, fully enclosed patio & indoor/outdoor bar. |

Michael Spilky




(858) 792-5521


Email


HiroNori Craft Ramen - Hillcrest
It's a ramen frenzy out here folks! A crazy successful craft ramen concept from Orange County has signed a lease at 3803 5th Ave., and will officially be joining the San Diego ramen scene. HiroNori is bound to be one to compete with as they blow the doors off their current locations in Irvine and Long Beach and always leave people wanting more. One thing for sure is they are definitely up for the challenge. Mike Spilky represented the Landlord in this transaction.
511 Mission Ave – Downtown Oceanside
Cheers to another Oceanside transaction under our belts! At the most happening intersection of Downtown Oceanside, Mission Ave and N Coast Hwy, we have officially leased the retail space to the owner of Little Louie's Gift Shop. As Downtown Oceanside's original and longest standing gift store, he is bringing all his wisdom about what the community wants to create a new, unique retail shop. This concept will be an experience zone for kids and adults of all ages having both a creative and coastal influence. Marc Karren represented the Landlord and Tenant in this transaction.

Mercado Del Barrio strikes again with another killer restaurant concept! Attitude Brewing is San Diego's first cross cultural brewery and the Barrio Logan community is loving them already as the owner is committed to make the space feel like a second home to all its customers. With 24-taps filled with beer named after attitudes, both in English and Spanish, and an uber-craveable menu, Attitude Brewing is poised to become a neighborhood favorite. Marc Karren represented the Landlord and Mike Spilky represented the Tenant in this transaction.

Read More →

WASTED: A Celebration of Sustainable Food
This month, we had an incredible time learning about sustainable eating & drinking practices and getting to meet top celebrity chefs at WASTED! All proceeds went to the awesome nonprofit Kitchens for Good.

Don't forget to follow us!

Costs Eat Up Revenue In Restaurant Business
In late August, just a little over six-months after opening, West Pac Noodle Bar, a casual Asian-fusion restaurant in Coronado, cut five front-of-the-house employees and switched from full-service to counter-service, which means patrons walk up to a counter and order their menu selections there as opposed to having a server wait on them...

Read more →
The Future 50
There's perhaps no better method of detecting bankable trends than examining the country's fastest-growing small chains. These concepts earned their spots on Restaurant Business'annual Future 50 ranking by posting impressive sales growth while also differentiating their menu, format and operation, signaling that innovation is in…

Read more →
This email was sent to you from



Location Matters
2010 Jimmy Durante Blvd., Ste 205, Del Mar, CA 92014
(858) 792-5521