Greetings Friends!
The season of giving thanks has arrived! We love the energy and gratitude this time of year brings. With that being said, we want to thank all of you for your support towards our endeavor to put the best restaurants and retailers in San Diego. The team has been blessed with a strong year of successes and growth, which has left us eager to finish it off with a bang. Here's a peak of latest and greatest happening at Location Matters – happy reading!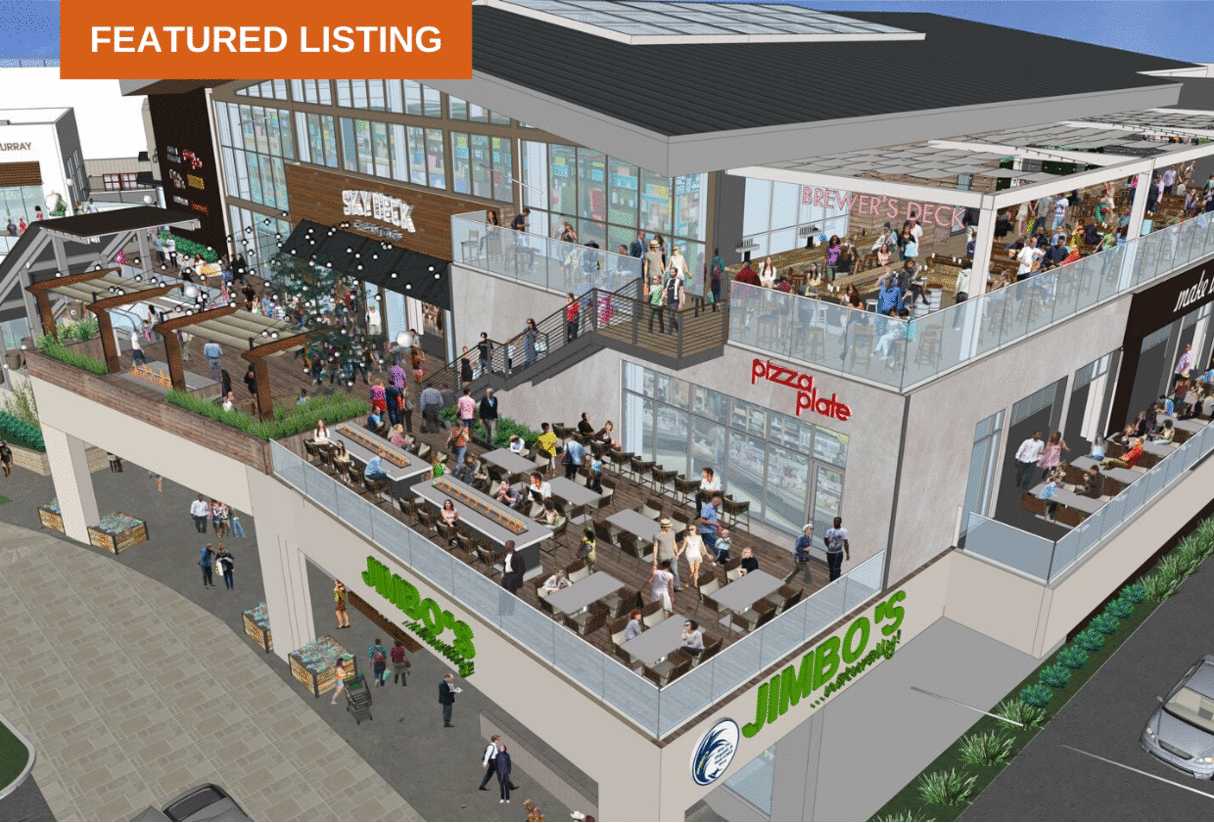 For Lease │ The Sky Deck – Del Mar Highlands Town Center


 
12841 El Camino Real, San Diego, CA 92130

| | |
| --- | --- |
| | 25,000+ square foot indoor restaurant collective, featuring 9-full service restaurants, a craft cocktail bar & a brewer's deck featuring 3 San Diego breweries |
| | Targeting local, first-to-market, chef-driven brands |
| | A curated collection of one-of-a-kind dining options – not a food hall |
| | Only 4 spots left! |


Pachamama – Normal Heights
Normal Heights welcomed a first-to-market South American concept last month. Pachamama has an admirable dedication to 100% organic whole food ingredients, with an emphasis on exotic vegan and vegetarian dishes. Pachamama's commitment to sustainability while serving delicious food embodies their mission to nourish the world by using nourishment from the world. We are ecstatic for Pachamama to serve their customers out of their beautiful, newly renovated space on Adams Avenue. Mike Spilky represented the Tenant and Landlord.

Read more on Eater →
Calling all Oceanside residents! Eve has officially opened their doors on Coast Hwy and they're ecstatic to be a part of the Downtown Oceanside community. This uber-popular vegan restaurant got its start in Encinitas where they are beloved for their creative and healthy menu, but also for the many events Eve hosts like concerts, yoga sessions and pop up vendors featuring local artists. Here in their new space they have geared up to include all of that and more. Congrats to the Eve team on their second grand-slam location! Marc Karren represented the Landlord and Tenant.



Project Bar and Grill – Hillcrest
As Project Bar and Grill closes it's doors, the future looks bright for this Hillcrest restaurant space. The new owner, Lonzie Hershner is excited to expand The Tin Room nightclub in this ideal location. Lonzie has been the GM and Owner of four gay bars in Dallas, including The Tin Room, for the last 10 years and holds the role of President for Dallas Tavern Guild. As the first straight male in the position, Lonzie leads the non-profit organization in it's endeavors to improve the quality of life of the LGBTQ community in Dallas. We're confident the Hillcrest community is going to welcome The Tin Room with open arms. Mike Spilky represented the Buyer and Seller in this transaction.



Don't forget to follow us!

There are 23% More Gyms in Retail Centers Than in 2010
Traditional tenants in retail centers once scoffed at having gyms in their midst for all the parking spaces they took up. No more. JLL's research team examined 6,000-plus fitness center....

Read more →
Food And Beverage Industry Seen As Growth Market
A healthy appetite for food and beverage businesses continues to fuel significant growth in one of the hottest areas in the U.S. retail real estate sector...

Read more →
This email was sent to you from


 
Location Matters
8910 University Center Lane, Suite 400, San Diego, CA 92122
(858) 792-5521