Greetings Friends!
Fourth quarter of 2018 is here, and now is the time for the final big push to make this an all-star year. It's easy with the holidays rolling around to let the weeks creep away from us, but that's why we are keeping it in the forefront of our minds and making every day count. Besides, there is so much activity and development in San Diego's retail and restaurant world right now, there is no way we can slow down. Here is a peak at some of the action – happy reading!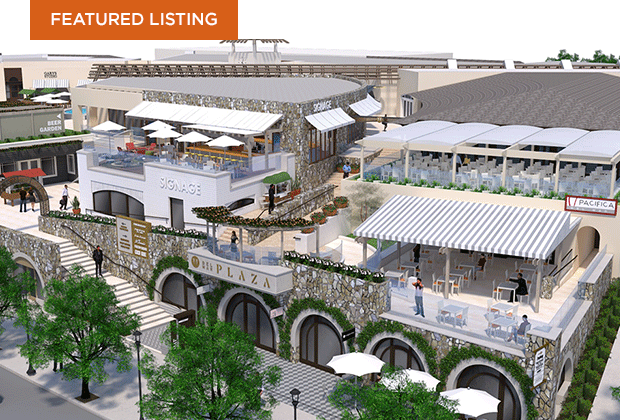 For Lease │ Del Mar Plaza Restaurant & Retail Spaces



1555 Camino Del Mar, Del Mar, CA 92014

| | |
| --- | --- |
| | 491 SF – 3,700 SF |
| | Join Del Mar's premier shopping destination, catering to the affluent communities of Del Mar, Rancho Santa Fe, Solana Beach, and La Jolla |
| | Dine and shop in style with breathtaking views of the ocean |
| | Plenty of walking and driving traffic from locals and tourists visiting the beach, Del Mar Racetrack and San Diego County Fair only steps away |
| | Easily accessible with an attached parking garage |

Michael Spilky




(858) 792-5521


Email

Marc Karren




(760) 803-5363


Email


Coomber Craft Wines – Downtown Oceanside
One of our very own San Diegan families is opening up shop right on Mission Avenue, the heart of Downtown Oceanside. From what started as a pet project making their own wine in a wine-making facility in Santa Ynez Valley, has now grown bigger than they ever imagined, and Coomber Craft Wines has now signed a lease to open a tasting room in their hometown. Their hope is that their storefront presence will transform Oceanside's wine scene and create a destination for people from all over San Diego County to enjoy. Marc Karren represented the Landlord and Tenant in this transaction.
2587 University Ave. – North Park
You heard it here first; we have the biggest secret in North Park in store for you. From the owner and chef of Tavern on Coronado Island comes a brand-new restaurant that is bound to turn heads. The anticipation is going to continue to build as the concept's specifics are going to be kept hush-hush for now. What we can share is that one of the owners is not only a restaurateur, but also an architect and he is dedicating himself to making the design of this restaurant one of his best. Mike Spilky represented the Tenant in this transaction.

The hottest new concept has just opened for business in the Hillcrest neighborhood. Common Stock has found the perfect balance of being both a casual, reliable eatery and your go-to intimate date night spot. Pair this perfect setting with their mouth-watering, nostalgic American eats and you'll be wanting to come back week after week. Their menu features all the favorites, including flat iron chimichurri steak, umami fries, and Nashville hot chicken dressed all the way. Get there quick before the whole town finds out about this new gem. Mike Spilky represented the Landlord and Tenant in this transaction.

Read More →

The Restaurants are Coming to San Diego
Mike Spilky was invited to contribute the Market Highlight article addressing San Diego's retail scene for France Media's Western Real Estate Business' September 2018 issue. In his article, Mike addresses the increasing amount of growth in San Diego's restaurant options, but just how sustainable will it be?

Read More →

Thank you to the California Restaurant Association for putting on another great membership meeting. It was a morning well spent mingling with the incredible people that shape San Diego's restaurant industry, followed by a panel discussing Millennials' take on all the current trends in restaurants.

Don't forget to follow us!

How Can Commercial Real Estate Investors Protect Their Property In The Digital Age?
With a growing number of employees working from home and 96% of people shopping online, protecting your commercial investment property is more important today than it has ever been…

Read more →
Retail REITs: Sunnier Days Ahead
Burrowing out and ready to gather food, the otherwise lowly gopher pops his head out of the ground, and takes a good look all around. That's how he survives. And any brethren who happen to take a narrower look, well, let's just say, they might not last so long…

Read more →
This email was sent to you from



Location Matters
2010 Jimmy Durante Blvd., Ste 205, Del Mar, CA 92014
(858) 792-5521