Greetings Friends!
It has been a hot (and humid?!) summer here in San Diego, and while it's tempting to spend all our days relaxing at the beach, business is booming, and we have been hard at work! With new deals coming through our door every day, we remain committed to bringing you only the best in Restaurants, Retail, and Investment Sales. Here is to continued success and new opportunities for the rest of 2018 - happy reading!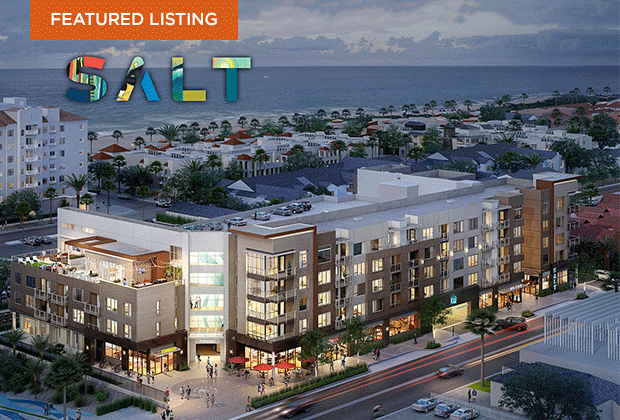 For Lease │ Premier Restaurant/Retail Space in Oceanside

Cleveland St. & Pier View Way, Oceanside, CA 92054

| | |
| --- | --- |
| | 1,088 - 4,231 SF |
| | Become a part of the most sought after and innovative mixed-use project in Coastal Oceanside |
| | 1st generation restaurant & retail spaces delivered in shell condition, including hood ventilation & grease interceptors |
| | Restaurant & Retail space fronts Downtown Oceanside's main parking structure with 440 parking spaces |
| | Utilize SALT's public plaza with over 4,200 SF of entertainment and patio space |
| | Ideal coastal location, just 4 blocks from the beach |

Marc Karren




(760) 803-5363


Email


Liberty Call Distilling – Barrio Logan
Another successful lease transaction at the one and only Mercado Del Barrio! Hailing from Spring Valley, Liberty Call Distilling is opening their second location in a center that is becoming quite the culinary gold mine. They will not only be opening a tasting room featuring their award winning single malt whiskey, bourbon, rum and gin, but are also rolling out a full lunch and dinner menu centered around California tapas. Marc Karren represented the Landlord and Tenant in this transaction.

Read more →

Le Bistro de Louisa – Rancho Bernardo
From the man that brought you fried avocado, baked wrapped shrimp and Maui chicken in a pineapple, is a new restaurant that takes a twist on his original Chicken Charlie's we all know and love from the San Diego County Fair! While Le Bistro de Louisa will be missed, the Rancho Bernardo community has a lot in store for them as the famous Chicken Charlie's unveils their newest concept, Chicken Charlie's Table. This exciting spot will be a sit down restaurant with a full bar and a menu featuring both new dishes and also some Chicken Charlie's classics. Mike Spilky represented the Buyer and the Seller in this transaction.

Burger Lounge – Sacramento
Congrats to Burger Lounge on the opening of their 24th store! Sacramento's Downtown Commons is the lucky recipient of this praised, fast-growing restaurant. Bringing their acclaimed grass-fed burger, the Sacramento community is lined up at the door for their new favorite spot. With so many fantastic locations under their belt, we are always so grateful to be a part of their growth journey. Mike Spilky represented the Tenant in this transaction.

The Location Matters team attended another great event put on by ICSC's Next Generation program. It was a day well spent with an insightful panel discussing the effects of cannabis on the retail industry, followed by lunch at the races.

Don't forget to follow us!

Food Halls Are the New Food Truck
How your favorite burger spot, ramen counter, and taco stand all end up in the same sprawling space.

In 2013, on a windy stretch of 11th Avenue in Manhattan the Gotham Organization, an NYC developer, built a new residential high rise. Rather than installing a Duane Reade or Citibank as its first floor commercial tenant, it built something it thought might draw people westward: a 10,000-square-foot urban food bazaar, serving everything from tacos to pizza to ramen…

Read more →
Big-Box Retailers Come Up with Small Concepts to Grow in a Changed Landscape
The industry is seeing a shift in big retailers' brick-and-mortar strategies as they experiment with different store formats.

The old adage that "everything's bigger in Texas" gets thrown around a lot. However, that's not necessarily the case for Walmart as it's testing a small-format store concept in the Dallas-Fort Worth market…

Read more →

This email was sent to you from



Location Matters
2010 Jimmy Durante Blvd., Ste 205, Del Mar, CA 92014
(858) 792-5521