Greetings Friends!
April was an eventful month and as we get deeper into the 2nd quarter, we look forward to seeing what the next couple of months have to offer! Our office is in full swing and new doors open every single day. With fresh, newsworthy opportunities coming our way, we are excited to continue to offer you all the latest and greatest in Restaurants, Retail and Investment Sales. As always, happy reading!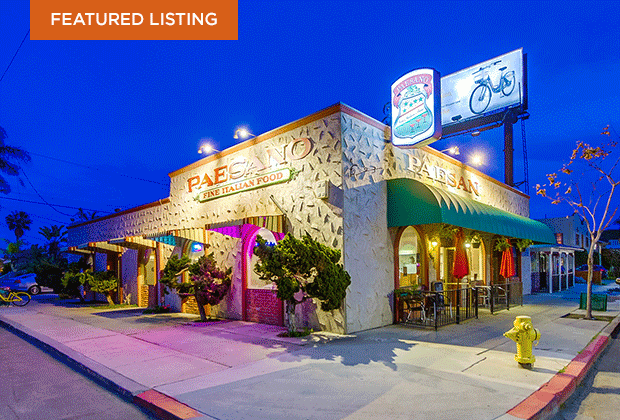 For Lease │ North Park Restaurant & Retail Landmark


 
3645-3647 30th Street., San Diego, CA 92104

Restaurant Unit: 2,250 SF + Patio
Retail Unit: 1,250 SF
Combined Space: 3,500 SF + Patio
Once in a lifetime opportunity for a restaurateur/retailer to plant their flag in a North Park landmark - first time on the market in nearly 50 years!
Fully fixturized restaurant with NO key money
Incredible visibility, right on a prime 30th Street corner
Walking distance to the hippest retail shops & restaurants, such as Underbelly, One Door North, Smoking Goat, Encontro, and more
Please DO NOT Disturb Tenants

Michael Spilky




(858) 792-5521


Email


Adobe Falls – East Mission Valley
Location Matters is proud to announce our sale of 5351 Adobe Falls Rd., a restaurant building located in East Mission Valley for $1,850,000. Dating back to the early 1950's, the building originally housed Nicolosi's Italian Restaurant, a landmark that remained in business for over 57 years. The building was extensively rehabbed by the sellers, where they operated the Junk House Restaurant for several years. The building was purchased by Davles, LLC, an affiliate of the Cohn Restaurant Group. Mike Spilky represented the seller in this transaction.

Read more on San Diego Union Tribune →
Read more on San Diego Business Journal →

Bird Rock Coffee Roasters – Del Mar
Shorehouse Kitchen – Carlsbad Village
You may not recognize this building on the corner of State St. and Grand Ave., as it has been given quite the makeover. With renovations now complete, Shorehouse Kitchen is officially open for business in downtown Carlsbad Village. Hailing from La Jolla, where they opened their first store, the proud owners are thrilled about their 2nd location and cannot wait to give the community a taste of their exceptional breakfast menu. Mike Spilky represented the landlord and tenant in this transaction.

Meet with us at the upcoming ICSC RECon in Las Vegas!
To set up a meeting, click here

We feel incredibly fortunate to have such amazing success, and we feel even more fortunate to be able to give back as a team. In the spirit of gratitude, last month we headed downtown to the San Diego Rescue Mission, where we served dinner in the dining hall. It was a meaningful experience for all of us, and we have no doubt we will be back to volunteer again soon. We hope others will too!

Restaurant Employee Handbooks: Why Every Restaurant Should Have One
Employee handbooks are like a good sunscreen, one generally does not realize the importance of protection until they get burned.

Read more →

Don't forget to follow us!

5 Trends Defining The Food And Beverage Industry, And Retail In General
If you're in the retail real estate business, there are likely two words you've heard incessantly over the past year: "dining" and "entertainment." But while they are certainly buzzy terms at this point, they are not in the same league as the most dreaded buzz word of all…

Read more →
Real estate prices continue march upward
Retail shifts give restaurants more access to prime locations — for a price.

The noticeable contraction of brick-and-mortar retailers in the Internet Age hasn't produced much of an easing in restaurant operators' real estate costs, but it does offer brands a chance for more marquee sites…

Read more →
This email was sent to you from


 
Location Matters
2010 Jimmy Durante Blvd., Ste 205, Del Mar, CA 92014
(858) 792-5521