Greetings Friends!
June, while gloomy at times, did show signs of light. We have kept the wheels turning, seeking out opportunities and making deals happen, even though Covid-19 has not made it easy. Providing information and pertinent updates to our clients during this time has been a top priority. Below you will find a link to some of our go-to resources. In addition to our helpful link, here is a glimpse of a few prime available restaurant locations that Location Matters is exclusively marketing – happy reading!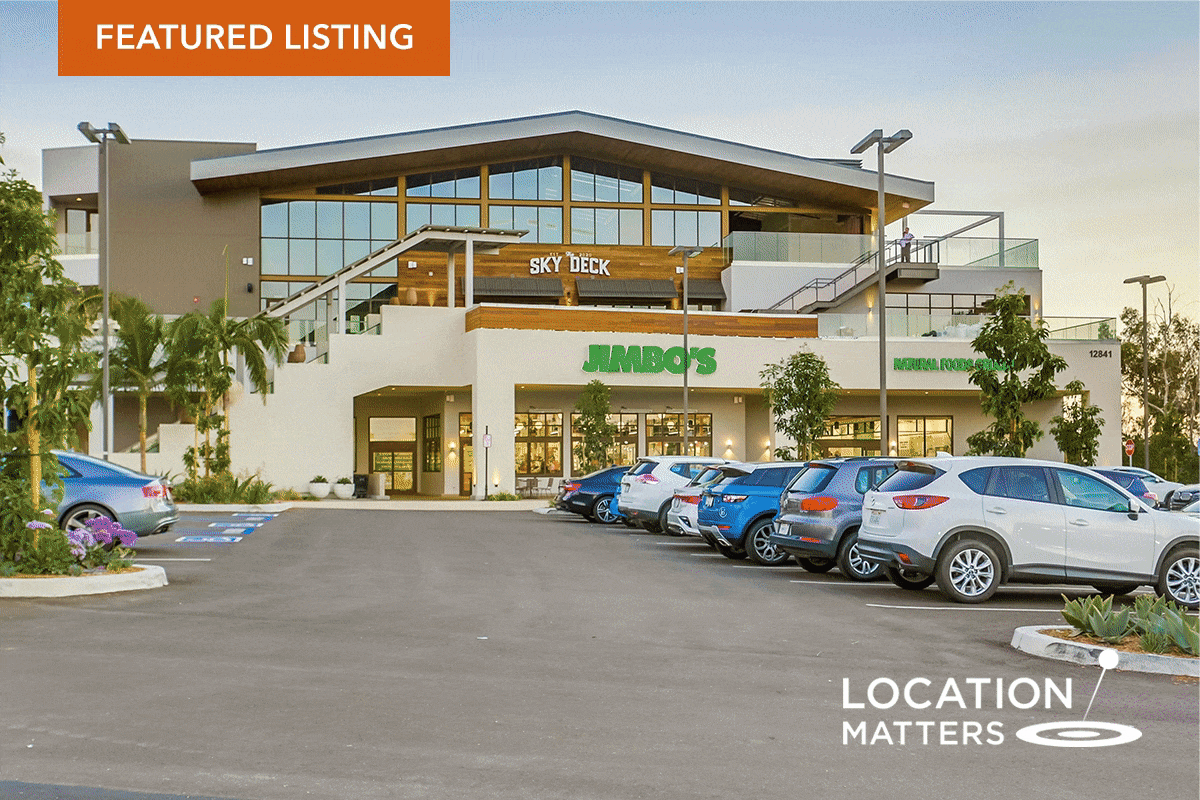 For Lease │ The Sky Deck - Del Mar Highlands Town Center


 
12841 El Camino Real, San Diego, CA 92130

| | |
| --- | --- |
| | 783 SF – 2,316 SF |
| | 25,000+ square foot indoor restaurant collective, featuring 9-full service restaurants, a craft cocktail bar & a brewer's deck with 3 top San Diego breweries |
| | Targeting local, first-to-market, chef-driven concepts |
| | A curated collection of one-of-a-kind dining options – not a food hall |
| | Only 2 spots left! |

Michael Spilky




(858) 792-5521


Email

La Puerta – Mission Hills
Gaslamp's favorite Mexican food, La Puerta, is opening their second restaurant in Mission Hills. The highly sought after 4,000 SF space, formerly The Patio on Goldfinch restaurant, is the perfect location for the concept, providing the neighborhood with a strong Mexican food operator. We are happy to have helped the landlord Carleton Management, Inc. lock in a signed lease even in these challenging times. Mike Spilky represented the Landlord.

Read more on Eater →

Address


2223 El Cajon Blvd., San Diego, CA 92104

Size


3,337 SF

Brochure


Download Brochure
Address


1440 University Ave.
San Diego, CA 92103

Size


2,000 SF + 2,000 SF Patio

Brochure


Download Brochure
Address


3930 Fifth Ave., San Diego, CA 92103

Size


4,515 SF + Patio

Brochure


Download Brochure
Address


755 5th Ave. San Diego, CA 92101

Size


5,000 SF + 1,393 SF Mezzanine + Large Basement + Patio

ABC License


Type 47

Brochure


Download Brochure

Welcoming our Summer Interns
Location Matters welcomed our summer interns Kate and Bryce this month. We have valued their time on the team thus far and look forward to providing them with a plethora of learning opportunities over the next few months. We commemorated the start of the summer over our first delicious meal at Davanti Enoteca Del Mar under the new ownership of our client Enzo Castiglione.

Don't forget to follow us!

10 things landlords and tenants should take away from COVID-19
We retail real estate veterans have navigated our ways through many crises: The end of retail overbuilding in 1990, Hurricane Katrina in my hometown of New Orleans, 9/11, and the Great Recession of 2008-2009. As a result, we (mostly) gave up speculative building, made our properties safer, planned for disasters better and created an industry focused on efficiency.

Read more →
Restaurant Leases May Get Creative To Weather The Pandemic
Variable rents have emerged as another possible tool for restaurants, as landlords and business owners attempt to find some way to pay the bills during shutdowns and reopenings.



Read more →
This email was sent to you from


 
Location Matters
8910 University Center Lane, Suite 400, San Diego, CA 92122
(858) 792-5521