Greetings Friends!
With Memorial Day celebrations now behind us, we are ready to ring in San Diego's favorite time of year – Summer! Days are going to be filled with beach time, trips to the San Diego County Fair, Comic-Con festivities, and so much more. The Location Matters team is committed to add to the excitement of summer by bringing you the hottest deals in restaurants, retail and investment sales. Here is a peak at what we have been cooking up lately – happy reading!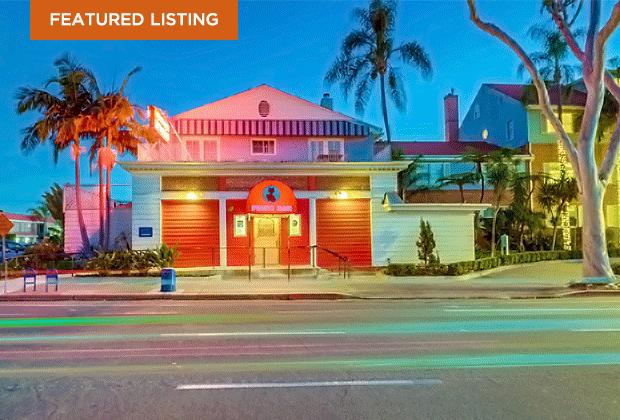 For Lease │ North Park Restaurant Space at the Historic Lafayette Hotel



223 El Cajon Blvd., San Diego, CA 92104

| | |
| --- | --- |
| | 3,337 SF |
| | Incredible location opportunity - first time on the market in 70 years! |
| | Eye-catching restaurant connected to the striking Lafayette Hotel |
| | Ideal freestanding corner location and exterior facing on always busy El Cajon Blvd |
| | Opportunity to take advantage of the tsunami of new & upcoming development on West El Cajon Blvd |

Michael Spilky




(858) 792-5521


Email


After over 20 amazing years in Cody's original location, the beloved Breakfast & Lunch hotspot is officially moving on to a bigger and better location on Prospect Street in La Jolla's Village. With new incredible views of the ocean and more room to grow, we are ecstatic to have helped them find a new place to call home. Cody's will be bringing their same dishes, staff, and warm culture that we all know and love to this new space and no doubt their loyal customers will follow. Mike Spilky represented the Tenant.



Coomber Craft Wines – Oceanside
We are happy to announce that our client, Coomber Craft Wines, has just opened up shop on Mission Avenue, the heart of Downtown Oceanside. From what started as a pet project making their own wine in a wine-making facility in Santa Ynez Valley, has now grown bigger than they ever imagined. They are welcoming their new customers into their gorgeous, newly remodeled space and are serving around 16 different delicious wines for both tasting and purchase. It was our absolute pleasure to be part of their first location! Marc Karren represented the Landlord and Tenant.

Read more on Eater →

Project Pie – Multiple Locations
What's better than one done deal? How about three deals in one! Location Matters is pleased to announce the newly completed business sale of the San Diego based restaurant brand, Project Pie. This sale included the rights to the Project Pie brand, trademarks, and all existing corporate stores, which include their Hillcrest, Eastlake and Chula Vista locations. Sending our congratulations to the new owner! Mike Spilky represented the Buyer and Seller.



As always, thank you ICSC for hosting a fabulous RECon in Las Vegas! Location Matters had a great time attending numerous events, mingling and of course, engaging in lots of deal making.

Don't forget to follow us!

Five Keys to Selecting the Perfect Restaurant to Buy
While choosing which restaurant to buy isn't quite as simple as choosing what looks best to you on the menu, it doesn't have to be terribly difficult either. In fact, if you're already certain that you want to buy a restaurant, choosing the best one for you can be boiled down to five key factors...

Read more →
Leasing Nightmares: Buyer Beware
In the commercial real estate transactional world, the term "AS-IS WHERE-IS WITH ALL FAULTS" has become ubiquitous. In the real estate purchase and sale context, nearly every purchase agreement contains a lengthy disclaimer describing every possible diligence matter that could ever arise...

Read more →
This email was sent to you from



Location Matters
8910 University Center Lane, Suite 400, San Diego, CA 92122
(858) 792-5521