Greetings Friends!
We think it is safe to say, April was a month unlike anything anyone has ever seen. We experienced a whole month of shelter-in-place, outdoor activities restricted, and restaurant take-out and delivery becoming the new normal. Despite these challenging adjustments, we encourage everyone to do what they can to stay positive and support our San Diego restaurant community. Whether that be buying gift cards to use later, ordering take-out from your favorite local spot, donating to causes or non-profits that are making a difference, or highlighting local brands on social media. Every donation, share, and purchase, big or small, helps. The Location Matters team has been contributing in every way we can, but most importantly we have been focusing on the relationships with our clients and family. As we wait for the storm to pass, we are here as a resource for you all and remain committed to supporting this industry through thick and thin.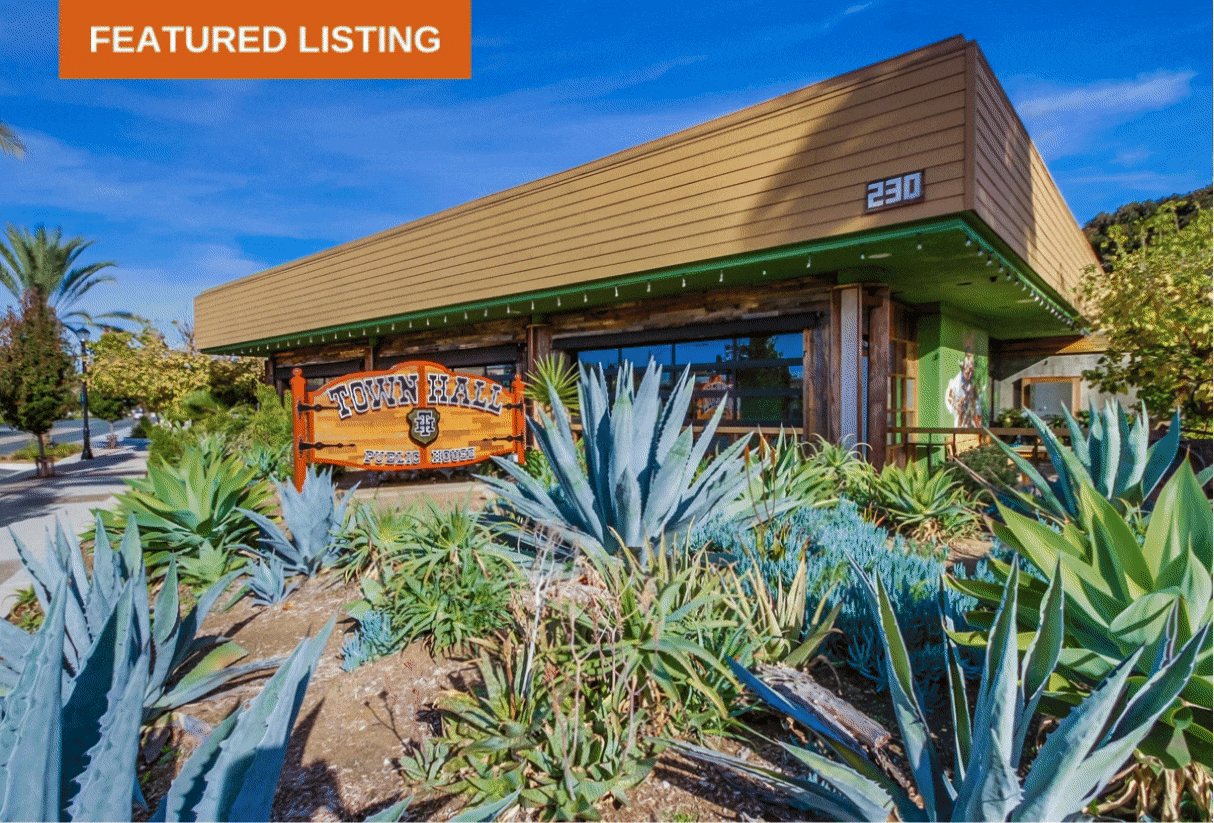 For Sale │ Downtown Vista Restaurant Owner-User or Investment Opportunity



230 S. Santa Fe Ave., Vista, CA 92084

| | |
| --- | --- |
| | REDUCED PRICE: $1,825,000 |
| | 3,612 SF + Over 2,000 SF in Patio Space |
| | Suitable for an Owner-User seeking to own vs. lease, or an Investor looking to add value through lease-up of the property. Building to be delivered vacant at the time of purchase. |
| | Pride of ownership asset with beautifully maintained, "like new" fixtures included in sales price. |
| | Located in an opportunity zone with potential tax advantages. |


Davanti Enoteca – Del Mar
Location Matters is proud to announce the sale of Davanti Enoteca in Del Mar. The beloved and utterly delicious rustic Italian restaurant and wine bar will be remaining Davanti Enoteca in its beautiful 2,103 SF space under Enzo Castiglione's new ownership. Hailing from Raddusa in Sicily, Enzo has brought his Italian roots and "cook for the moment" philosophy to all aspects of the restaurant industry he has been a part of. He has done it all from starting out in culinary school in Italy, to working on cruise ships, to being both front and back of house, to most recently, owning La Dolce Vita in La Jolla. You will have to stop in to Davanti Enoteca once they re-open to see how Enzo puts his flare to the menu! Mike Spilky represented both the Seller and Buyer. Mike Spilky represented the Tenant.



Continuing Education – Even if it's from home!
While a day in the life on the Location Matters team has looked a little different recently, we are still committed to being experts in our field. By strategizing with the team weekly and continuing to educate ourselves through webinars and virtual trainings, we have had the opportunity to grow in our personal and professional development. One of our favorite webinars was from the Massimo Group who invited Lt. Col. Waldo Waldman to speak on personal/ team accountability and discipline during turbulent times. Waldman touched on powerful points like knowing how to take care of yourself in order to better serve others, truly understanding clients' needs and how you can help them, that your passion has to be greater than your fear, and so much more. We all came away from the webinar feeling motivated to keep our nose to the grindstone and not lose sight of our goals, even in trying times.

Don't forget to follow us!

Retail's Looming Question: If You Open, Will They Come?
Whether a brand opts to open in a matter of days or weeks is only one part of the retail rebound equation.

Read more →
Retail Investments Dry Up As Buyers Can't Figure Out What Cap Rates Should Be
The coronavirus pandemic has put most potential retail sales on hold, especially as investors eye which tenants pay rent — or which will even survive — over the next 90 days.

Read more →
This email was sent to you from



Location Matters
8910 University Center Lane, Suite 400, San Diego, CA 92122
(858) 792-5521