Greetings Friends!
We don't know about you, but we are loving these longer days! Spring is definitely upon us in San Diego. With the first quarter of 2017 already in the books, we're looking forward to continued success throughout the year! Read on to hear our latest highlights and happenings in the restaurant, retail and investment sales world. Happy reading!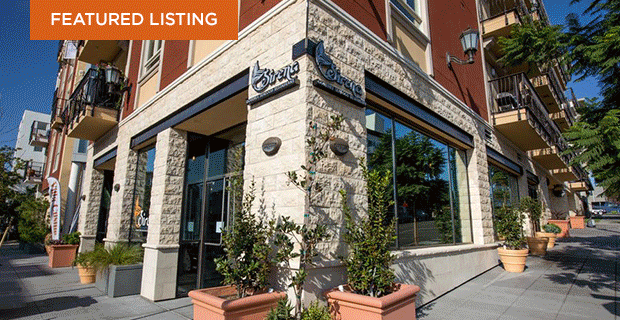 Little Italy Fixturized Restaurant Corner Space For Lease



1901 Columbia St., San Diego, CA 92101

| | |
| --- | --- |
| | 2,475 SF + patio opportunity |
| | Former corner restaurant location available in the heart of Little Italy |
| | Large bar with Full Liquor License available for purchase |
| | Complete kitchen with hood, walk-in cooler and more |
| | No key money – new lease! |

Michael Spilky




(858) 792-5521


Email


2621-2629 El Cajon Boulevard – North Park
It is with much excitement that we announce the sale of 2621-2629 El Cajon Blvd., a 10,650 square foot lot situated on North Park's ever popular "Boulevard". The Boulevard has for several years been a point of attraction for many local investors and developers wanting to own a piece of this valuable real estate in one of San Diego's trendiest neighborhoods. Experienced Developer Andrew Malick of Malick Infill Development was the Buyer in this transaction and has plans to redevelop the site, and we can't wait to see what he has in store! Limor Spilky represented the seller in this transaction.

Inchin's Bamboo Garden – Mira Mesa Mall
Inchin's Bamboo Garden has signed a lease to open its first San Diego location in the Mira Mesa Mall. Inchin's is a national franchise with five more stores in California and a number of others throughout the country. The full service restaurant's name is derived from the blend of the words "Indian" and "Chinese" and the concept's cuisine is just that. Mike Spilky represented the tenant in this transaction.

bamboo-gardens.com →

Bottlecraft – Solana Beach
The fourth San Diego county location for the craft-beer centric brand, Bottlecraft officially opened for business in Solana Beach on April 1! Located at 437 S. Highway 101 in the Beachwalk Shopping Center, this is the first location to open in North County. The bottle shop and tasting room offers food daily from 4pm – 9pm, with a variety of hot/cold sandwiches and shareable items from Big Front Door. Don't forget your four-legged friend – Bottlecraft is also dog friendly! Mike Spilky represented both the buyer and seller in this transaction.

bottlecraftbeer.com →
bfdsandiego.com →
Sababa Kitchen – Del Sur Town Center
Sababa Kitchen is now open for business at Del Sur Town Center! The full service restaurant serves primarily authentic and modern Israeli dishes along with a selection of Middle Eastern eats. It is one of the many highly anticipated restaurant openings on the horizon, brought to the center by yours truly. Location Matters represented both the tenant and the landlord in this transaction.

sababakitchen.com →

Don't forget to follow us!

The retail apocalypse has officially descended on America

Thousands of mall-based stores are shutting down in what's fast becoming one of the biggest waves of retail closures in decades.
More than 3,500 stores are expected to close in the next couple of months. Department stores like JCPenney, Macy's, Sears, and Kmart are among the companies shutting down stores, along with middle-of-the-mall chains like Crocs, BCBG, Abercrombie & Fitch, and Guess…

Read more →
Real Estate Market Peaked 6 Months Ago... A Restaurant Perspective
More closing restaurants to come, more inventory of commercial properties for sale... the market peaked here in San Diego 6 months ago...why and what's next?
The average consumer would be surprised to know that most of their favorite dining spots are likely breaking even, losing $, or turning very small profits, with the exception of some very high volume operations, "the next it place" or tenants holding down grandfathered leases with exorbitantly low occupancy costs…

Read more →

This email was sent to you from



Location Matters
2010 Jimmy Durante Blvd., Ste 205, Del Mar, CA 92014
(858) 792-5521