Greetings Friends!
Just like that it is the last month of 2018! What a whirlwind of a year it's been with so much change, progression, and of course plenty of done deals. With the holidays full speed ahead we are using all of this jolly energy to work our hardest and finish December off stronger than ever. Here is latest and greatest from the Location Matters team – happy reading!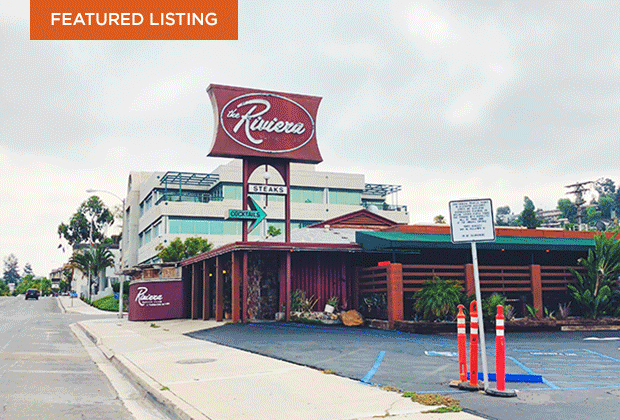 For Sale │ Freestanding La Mesa Restaurant & Bar



7777 University Ave., La Mesa, CA 91941

| | |
| --- | --- |
| | $250,000 |
| | 5,500 SF + 2 Patios |
| | Rare unconditional Type 47 license with live entertainment |
| | Extremely below market lease for an extended period of time |
| | Near all of La Mesa's coolest retail, bars and restaurants such as Farmer's Table, BO-beau, The Hills, Coin Haus and more |

Michael Spilky




(858) 792-5521


Email


It's not every day you can buy the bar you used to perform with your band at. Well just that happened to local restaurateur, Alex Carballo, the proud new owner of Til-Two Club. Carballo is the mastermind chef behind Moto Deli and brand new Carlsbad Village restaurant, Clara. By purchasing Til-Two he has fulfilled a longtime dream and rest assured, he intends to keep the integrity of the bar he knows and loves very much alive.
507 N Coast Hwy – Downtown Oceanside
We just can't stay away from Oceanside! The unique, freestanding restaurant building at 507 N Coast Hwy is officially off the market. The large 9,235 square foot parcel includes a 2,550 square foot building and is located right in the heart of Downtown Oceanside. This eye catching property currently houses Surfside Tap Room, but with the sale of the building they will not be here much longer…read on and be the first to hear a big surprise. Marc Karren represented the Buyer in this transaction.

Double whammy! Quickly following the exciting sale of 507 N Coast Hwy was a brand new lease signed in record time. The new tenant to call this building home is none other than EVE, Encinitas' favorite vegan restaurant. While they are very much beloved for their tasty menu, fans also come for the many events EVE hosts like concerts, yoga sessions, pop up vendors featuring local artists and more. EVE plans to recreate this same type of inviting, community gathering space that is very much treasured at their first location. Marc Karren represented the Landlord and Tenant in this transaction.

Shea Properties Fall Broker Event
Thank you Shea Properties for hosting a beautiful Fall Broker Event! It's always great catching up with our friends over at Shea, especially with gorgeous ocean and sunset views.

Don't forget to follow us!

Digital, Delivery Driving Industry-Wide Shifts In Restaurant Real Estate
Moore's Law was coined in 1965 by Gordon Moore and is often referenced to describe the driving force of technological and social change, productivity and growth.

According to Olo founder and CEO Noah Glass, the restaurant industry is, in a way, experiencing this theory as digital ordering and delivery barrel toward an expected $200 billion of sales throughout the next four years...

Read more →
Delivery Apps Bring Fresh Challenges to the Dining Scene
The boom in food delivery apps available in San Diego has mushroomed exponentially the last several years…

Read more →
This email was sent to you from



Location Matters
2010 Jimmy Durante Blvd., Ste 205, Del Mar, CA 92014
(858) 792-5521