Greetings Friends!
They say April showers bring May flowers, but the rain clearly got a head start this year! The abundance of rain has brought in an abundance of business and we haven't let this soggy weather hold us down one bit. We continue to hustle every day and push to meet and exceed our 2019 goals. As always, our main driver is to continue to bring forth nothing but the best in restaurants, retail and investment sales. Here's a sneak peek into some of our newest wins this year - happy reading!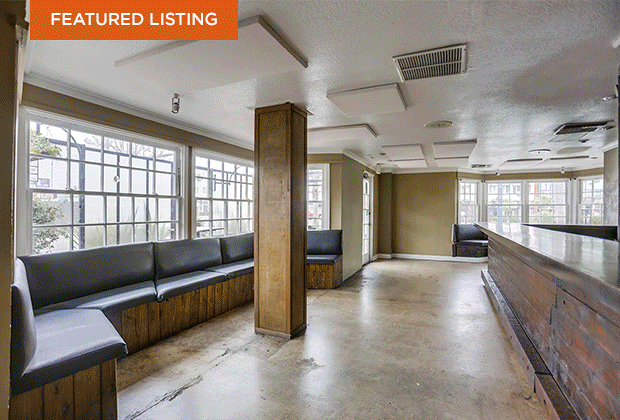 For Lease │ Restaurant/Bar Space on Hillcrest's Main Drag



1440 University Ave., San Diego, CA 92103

| | |
| --- | --- |
| | 2,000 SF + 2,000 SF Patio |
| | Phenomenal opportunity to snag a restaurant & bar space ideally situated on always busy University Avenue |
| | Rare onsite parking available |
| | Extremely large patio space |
| | Center of all the activity in Hillcrest, with the Hillcrest Farmer's Market and Pride Flag landmark steps away |

Michael Spilky




(858) 792-5521


Email

Tremont St Bar & Grill – Downtown Oceanside
Downtown Oceanside is about to have a new neighbor on the block! Location Matters recently completed a business sale AND a new lease for what was Tremont Street Bar & Grill. The new tenants are none other than the fun & lively Señor Grubby's from Carlsbad Village. They are now in the process of transforming this space into their beloved Mexican-fair restaurant. Mike Spilky represented the Seller and Buyer and Marc Karren represented the Landlord.

Watch out ramen shops, there's a new craft ramen concept that just opened its doors this past month, and we're hearing fantastic reviews. Hiro Nori Craft Ramen hails from Orange County and they are planning to take San Diego by storm. The owners have many years of experience as ramen chefs in Japan and when moving to the states they brought their sought-after authentic recipes with them. Wishing Hiro Nori the best of luck as they take on San Diego's ramen craze! Mike Spilky represented the Landlord.

Read more on Eater →
Dough Nations – Mercado Del Barrio
After a long-awaited arrival we are delighted to announce that Dough Nations is officially open for business! The Gaslamp powerhouse GBOD Hospitality Group, who is behind El Chignon, Prohibition, Havana 1920, and Meze Greek Fusion stepped out of their comfort zone of Downtown San Diego and ventured into Barrio Logan for their newest concept. Dough Nations' menu will also soon offer fusion pizzas inspired by cuisines from all around the world. In addition, they are staying true to their name "Dough Nations" and will be donating part of their proceeds to local organizations in Barrio Logan. Marc Karren represented the Landlord and Mike Spilky represented the Tenant in this transaction.

Read more on Eater→

California Restaurant Association Membership Meeting
Thanks California Restaurant Association for yet again putting on a wonderful Membership Meeting. It's always great to be able to catch up with so many incredible people that make up San Diego's booming restaurant industry.

Don't forget to follow us!

Experiential Retail is Overhyped & Misunderstood: The good – and bad – of REI, Barnes & Noble, Ross, Orvis, ACE, and Catching your Dinner
Bloomberg retail columnist @sarahhalzack passed along an article about an "experiential" restaurant in New York whose gimmick is that you catch your own trout or salmon in a countertop "river" for their team to prepare. The food had better be damned good to support the extraordinary prices needed to cover the costs of maintaining catchable & edible live fish...

Read more →
The Essential Guide to Restaurant Real Estate in 2019
You can't bank on many things in the restaurant industry but you can surely count on this: Real estate is going to be a pain. Past just landing on the right market, the challenges are endless and evergreen. Buxton, a leading customer analytics and predictive analytics platform, released its 2019 Retail and Restaurant Real Estate Outlook to help operators tackle some of the top issues at hand…

Read more →

This email was sent to you from



Location Matters
8910 University Center Lane, Suite 400, San Diego, CA 92122
(858) 792-5521