Take a walk down Memory Lane as we highlight some of our favorite moments from 2020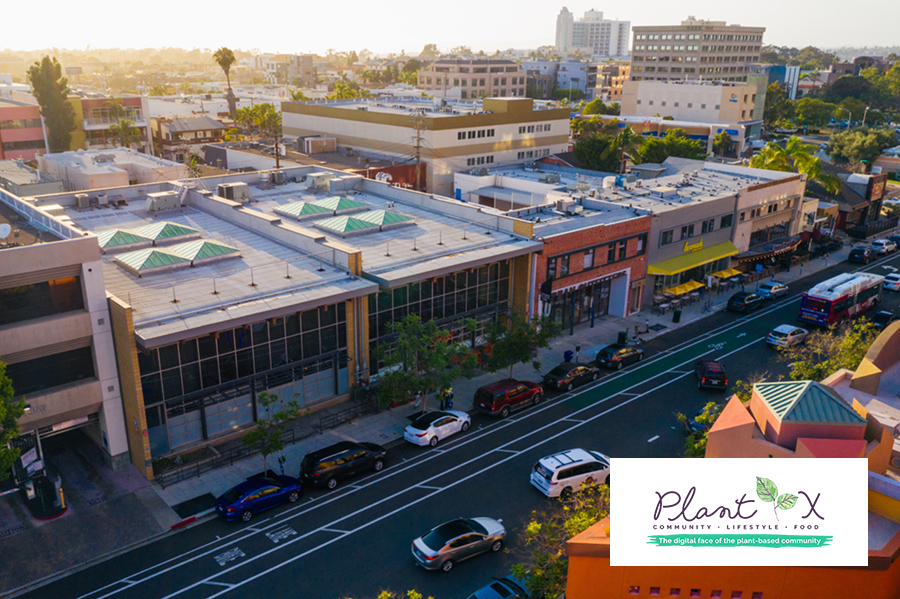 Location Matters Brokered Sale of High-Profile Hillcrest Retail Property
Represented Seller & Buyer
Location Matters was ecstatic to start off 2020 with representing both the Seller and Buyer in the sale of the 28,528 SF retail property on Fifth Avenue in Hillcrest. The property currently includes Snooze Eatery, Lemonade, and India Palace and sold for $13,250,000. Later on in 2020, we leased the former H20 restaurant space at the property to PlantX, a concept hailing from Canada that will offer vegan groceries, pre-made meals available for delivery and grab-and-go, as well as a coffee shop.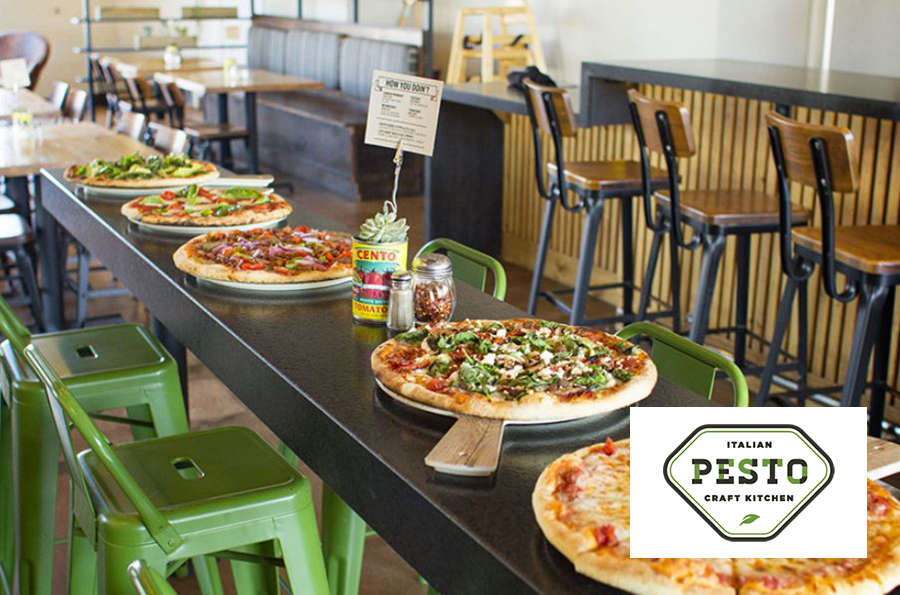 Pesto Joins Line Up of Restaurants at Mission Valley Malls Redevelopment
Represented Tenant
The old Michael's box has been redeveloped to house Pesto, Cava, Mendocino Farms, and one additional surprise restaurant concept. Pesto's hearty and healthy new spin on Italian cuisine has knocked it out of the park for the past few years at their location on El Cajon Blvd in College Area. We know shoppers and locals alike will flock to Pesto's new 2,750 SF location when it opens early 2021 and we could not be more excited to have gotten them into such a monumental project for Mission Valley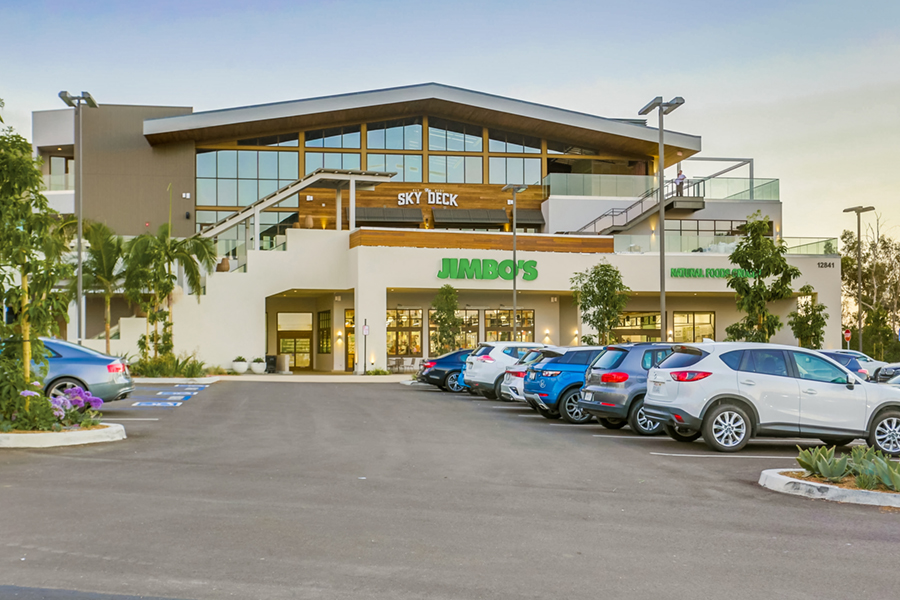 Ultra Craveable Ramen and Local Craft Hamburger Concept Head for Sky Deck
Represented Landlord & Tenants
The Sky Deck welcomed two more dynamic concepts to become a part of the one-of-a-kind restaurant collective in Carmel Valley. Marufuku Ramen's specialty of rich and milky premium Tonkostsu broth cooked for over 20 hours, paired with ultra-thin artisanal noodles, and Cha-shu made from specialty selected pork, is sure to draw people from all over San Diego County to the project. In November, North Park's Craft House signed a lease for the 2,295 SF restaurant space. Craft House will offer handcrafted hamburgers, amongst some other delectable American style dishes. We cannot wait to dine at the Sky Deck when it opens in 2021.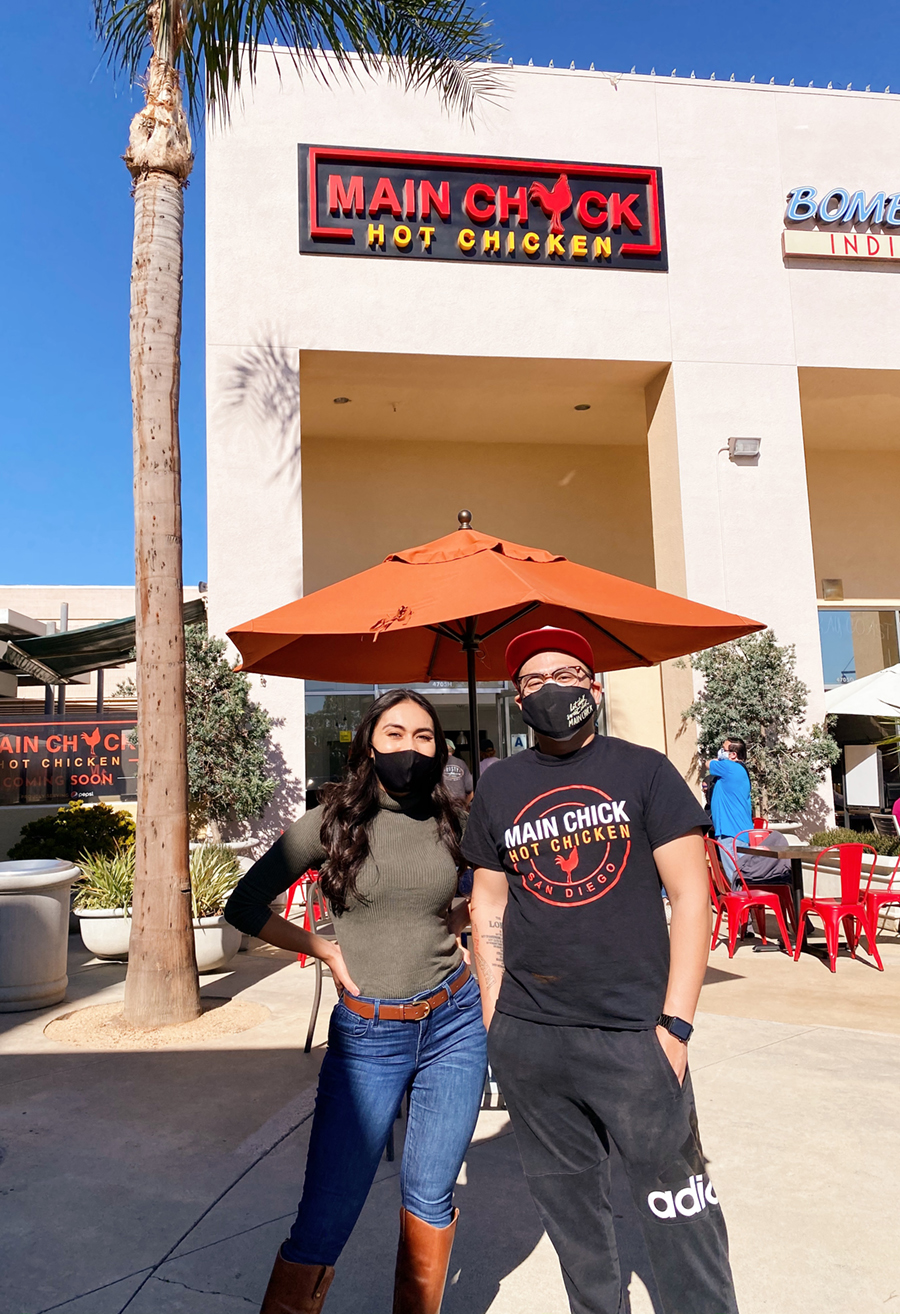 Main Chick Hot Chicken Trail Blazes in San Diego
Represented Tenant
Main Chick Hot Chicken made some serious moves in growing their San Diego presence in 2020. They signed and opened their first SD location in Clairemont Town Square and signed another deal for a 1,266 SF location at Arrive Mission Valley. We feel lucky to be a part of the groups journey and can attest to their seriously delicious hot chicken.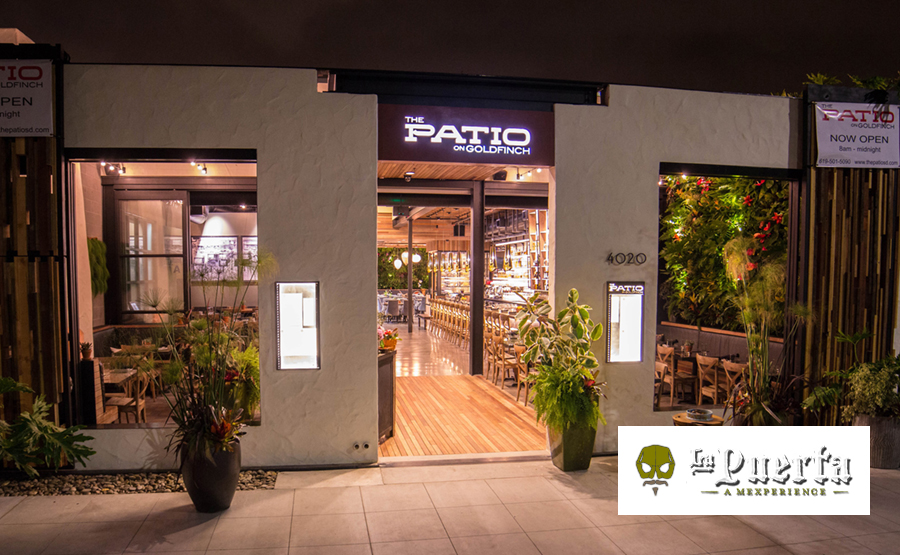 La Puerta Signs Lease for Prominent Patio on Goldfinch Space
Represented Landlord
La Puerta is set to open in 2021 in the highly sought after 4,000 SF space, that was formerly The Patio on Goldfinch. The location is perfect for the concept, and will provide the neighborhood with a strong Mexican food operator.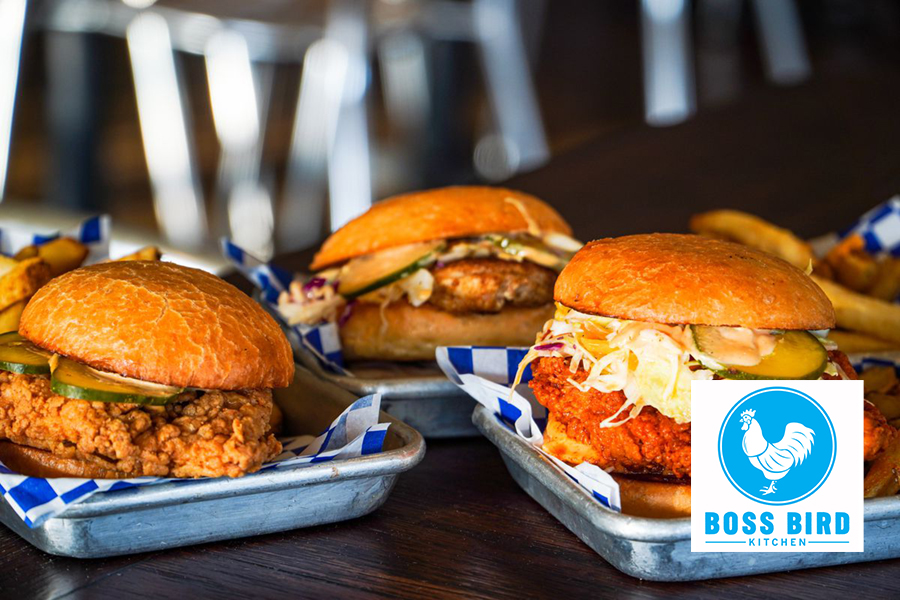 Boss Bird Kitchen Locks in Second Location on La Mesa Blvd.
Represented Tenant
In July of 2020 Boss Bird Kitchen signed a lease for their second location in San Diego. The hot chicken concept is in the process of remodeling the former 2,250 SF Fourpenny House space to fit their brand. Once their doors are open, we know people will flock the new location right on La Mesa's main drag.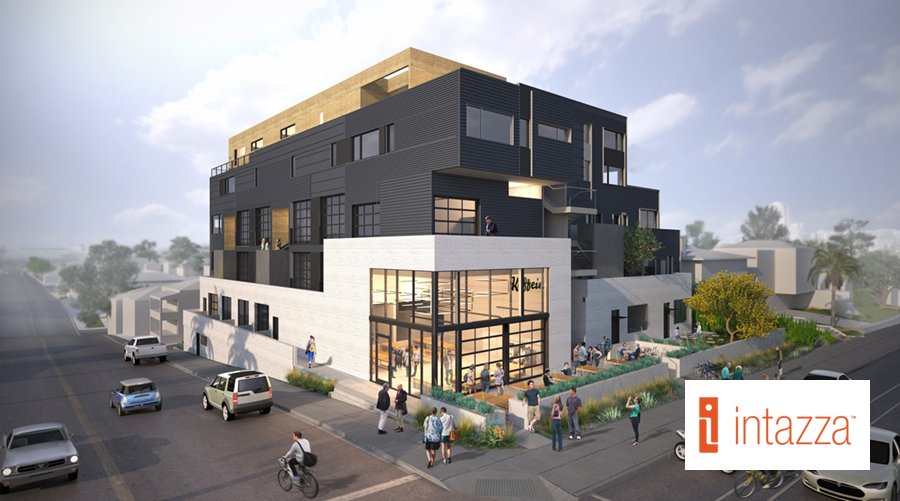 Golden Hill's Newest Mixed-Use Development Welcomes Intazza
Represented Landlord & Tenant
In October of 2020, we leased Buzz Golden Hill's signature restaurant space to Intazza. Intazza's exotic coffee roasts and ridiculously delicious sandwiches, salads and flatbreads will be a crowd pleaser for the future Buzz residents and the surrounding community. Developers Rammy Cortez of Rammy Urban Infill and Alexander Alemany of Hub & Spoke Communities have strategically planned the $9 million mixed-use apartment building with a stand-out design sitting on a high point in Golden Hill offering panoramic views. We can't wait to see the completed project in 2021.
Gorgeous Restaurant Property Sells to Best Pizza & Brew
Represented Seller & Buyer
In November of 2020, the 3,612 SF restaurant that once served patrons of Town Hall Public House transferred ownership to a San Diego favorite, Best Pizza & Brew. The one-of-a-kind property with beautiful "like new" fixtures sold for $1,630,000.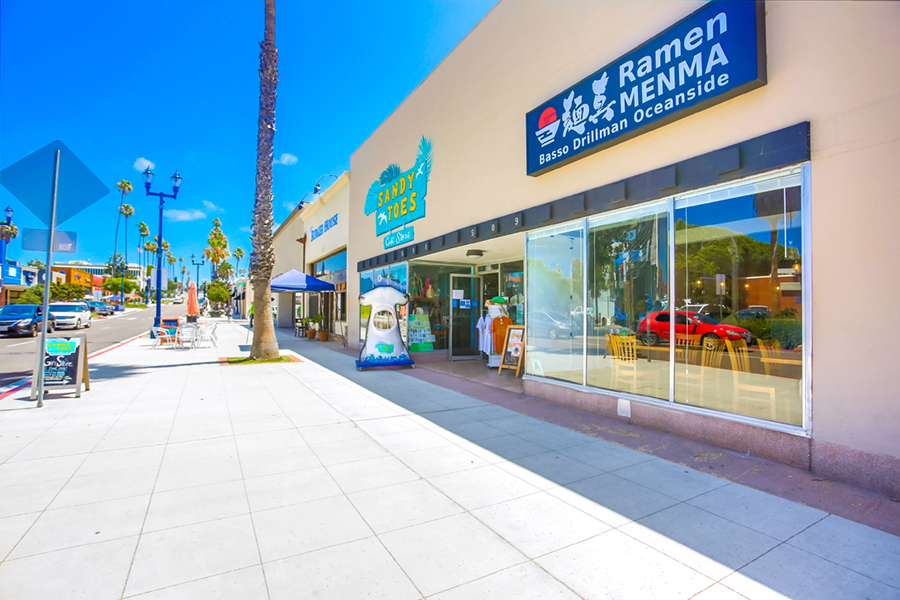 Downtown Oceanside Property Sells to Local

Restaurateur
Represented Seller & Buyer
The restaurateur behind Flying Pig Pub & Kitchen in Oceanside and Town Hall Public House in Vista sold his restaurant property in Vista Village and purchased 509-511 Mission Ave for $1,750,000. The property is a total of 3,740 SF with 1,870 SF of that being a fully fixturized restaurant space. Location Matters was pleased to represent the Buyer and Seller in both this transaction and the sale of the Town Hall Public House restaurant property.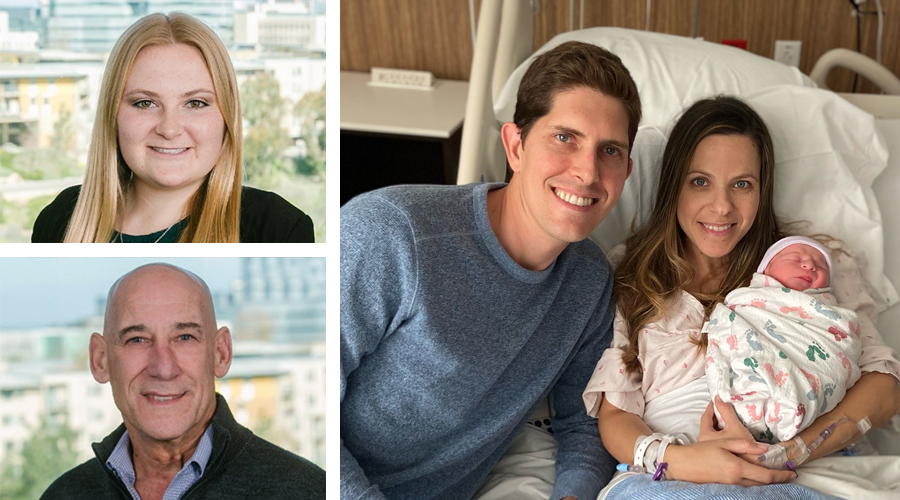 New Faces
In 2020, Location Matters welcomed three new members, David S. Cutler, Hannah Sierpina, and Benjamin Spilky. David joined the team in an associate role, focusing primarily on his specialty of business sales and Hannah assumed the Client Service Coordinator position. Despite the whirlwind 2020 was, Location Matters feels incredibly grateful for the number of awesome deals that were still able to get done. We could not have done it without our rock star team, clients, and the support from our friends and family. We even got a little extra support from a new member of the Spilky family! 2021 is already off to a strong start, so let's keep it up and make this a year to remember.