Greetings Friends!
With the holidays nearing, we would like to take this time to give our thanks to all our amazing clients. We sincerely appreciate your trust in us and value our relationships with you immensely. We are also very grateful for all the successes that 2017 has brought thus far, and are excited to continue to do what we do best in the last couple of months of this year – the sales and leasing of the hottest restaurant, retail, and commercial properties. Here's to ending the year with a BANG!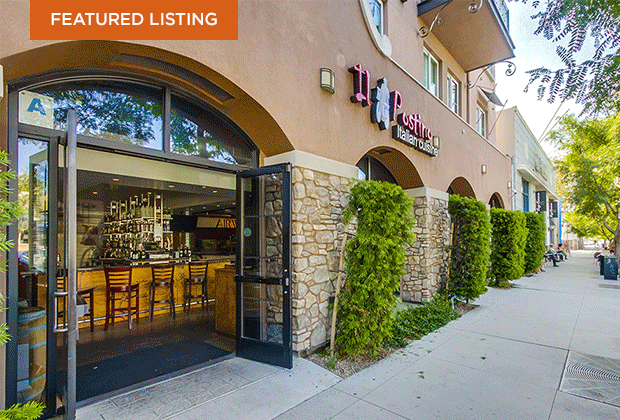 For Lease │ North Park Fixturized Restaurant Space



3959 30th St #105, San Diego, CA 92104

| | |
| --- | --- |
| | 6,500 SF or demisable to 3,800 SF + 2,092 SF, or other configuration |
| | Type 47 License – 12 am Sunday-Thursday, 1 am Friday & Saturday |
| | Key money negotiable for FF&E & Liquor License, owner will carry |
| | Validated parking structure adjacent to restaurant – for customers, not open to public |
| | On 30th Street, ½ block from University – Main & Main in North Park |

Michael Spilky




(858) 792-5521


Email

Price


$250,000

Size


2,441 SF + 405 SF Patio

ABC License


Type 41

Brochure


Download Brochure
Price


$249,000

Size


1,200 SF

ABC License


Type 48 and Live Entertainment (no restrictions)

Brochure


Download Brochure
Price


$275,000

Size


3,031 SF + 500 SF Patio

ABC License


Type 47

Brochure


Download Brochure

237 & 243 E. Valley Pkwy. – Escondido
We are very pleased to announce our sale of 237 & 243 E. Valley Pkwy. in Downtown Escondido. This cool retail property consists of two units, one being home to CrossFit Iconic and the other soon to be transformed by new owner, Evan Weinberg of Cismontane Brewing Company, into a new brewery and coffee concept. Oside News and Western Real Estate Business covered this sale in their recent issues. Marc Karren represented the seller in this notable transaction.

Read more on Western Real Estate Business →
Read more on Oside News →
Read more on Eater →

We are excited to announce our newest team member, Jason Henton. Joining Location Matters as an Associate, he brings his extensive background within the restaurant industry to focus on Restaurant Business Sales and Leasing. 

Born and raised in San Diego, Jason became enthralled with all aspects of the Hospitality Industry over twenty years ago. After working with the Evan's Hotel Group in San Diego Jason moved to San Francisco to further his career.

Continue reading here →

El Cajon Boulevard Tour 2.0
Location Matters attended Urban Land Institute's El Cajon Boulevard Tour 2.0. The turnout at the event was huge and it was amazing to see so much excitement about the redevelopment and growth of the Boulevard. Creating new housing and establishing an environment where local businesses can thrive has been needed for a long time and we are thrilled to see the city and community come together to make it happen.

Don't forget to follow us!

Malls ditch the 'M word' as they spend big bucks on renovations
A new look and a new name.

Billions are being spent to renovate shopping centers to tailor them to consumers' changing tastes and shopping patterns.

And these changes are going way beyond a fresh coat of paint and some new tenants. Often the malls' very identity is changing, and the word "mall" is being ditched…

Read more →
When Location Isn't Everything in Real Estate
No one can deny the real estate cliche – location, location, location – is at least partly true. A good location for a home or business can mean the world between happiness and success, while poor placement can lead to countless problems.

Read more →
This email was sent to you from



Location Matters
2010 Jimmy Durante Blvd., Ste 205, Del Mar, CA 92014
(858) 792-5521