Greetings Friends!
Spring has sprung and so has business! We are loving these longer, sunnier days, but we are especially excited by the momentum from local restaurants and retailers expanding throughout San Diego and gearing up for more business in the warmer months ahead. Here is a glimpse of a few of the prime available spaces and restaurant business opportunities we are exclusively marketing at this time – happy reading!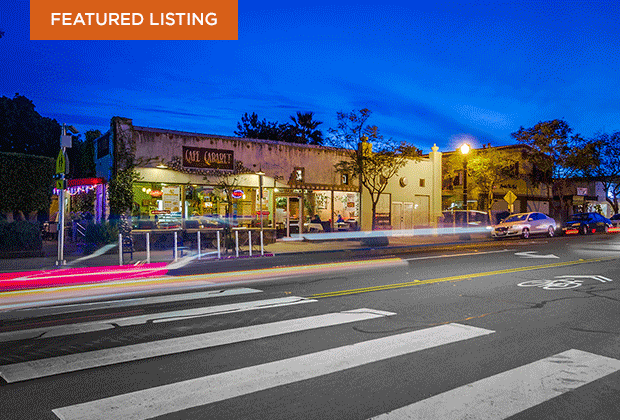 For Lease │ Normal Heights/Kensington Restaurant & Retail Space



3735-3739 Adams Ave., San Diego, CA 92116

Restaurant Unit: 2,058 SF + Patio
Retail Unit: 923 SF
Combined Space: 2,981 SF + Patio
Fully fixturized restaurant with newer hood, high ceilings, and

NO key money

Beer & Wine use or Full Liquor OK
Incredible opportunity to be on Adams Ave., one of Uptown's main drags
Highly visible corner location with a large patio
Centrally located on Adams Avenue, with a strong draw from both the Normal Heights and Kensington communities

Michael Spilky




(858) 792-5521


Email

Lease


Negotiable

Size


7,770 SF + Patio

ABC License


Type 47

Brochure


Download Brochure
Price


$275,000

Size


2,000 SF + 2,000 SF Patio

ABC License


Type 47, with entertainment & open to 2:00am

Brochure


Download Brochure

Location Matters attended SDSU's Career Fair this past month, as we are actively searching for fresh new talent to have join our amazing team!

Don't forget to follow us!

Ghost Restaurants And The Impact On Commercial Real Estate
A hot, new restaurant concept is taking off in densely populated cities like New York, Los Angeles, Chicago and Washington, D.C., but don't try to make a reservation or stop in to grab a bite to eat. These restaurants have no dining areas, no storefronts and no wait staff. They're "ghost restaurants" or "virtual restaurants" - and are delivery only. They allow restaurateurs to diversify or expand with little overhead or test out new concepts.…

Read more →
Investors Love the Franchise Model, Until They Hate It
Local owners invisibly bear the pain of rising labor costs. Then locations start to close and the corporations hurt too.

Investors in fast-food chains have long appreciated the steady income from franchise fees, but that model comes with risks that aren't apparent on an income statement -- especially if conditions change, like labor costs going up faster than menu prices.…

Read more →

This email was sent to you from



Location Matters
2010 Jimmy Durante Blvd., Ste 205, Del Mar, CA 92014
(858) 792-5521