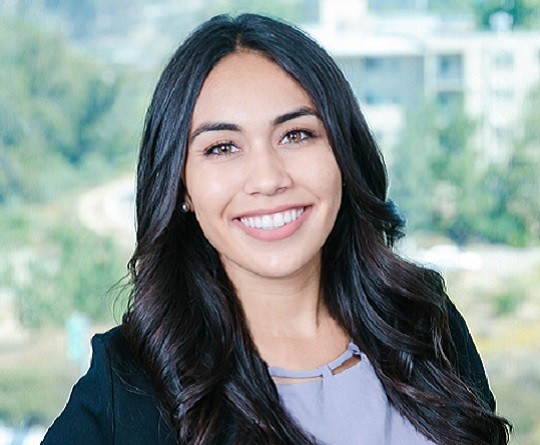 (858) 427-2593
Alexis Dachs joined the Location Matters team in 2017. Here she specializes in the leasing and sales of retail properties, representing Landlords, Tenants, Buyers and Sellers. As a self-motivated individual, Alexis always strives to go above and beyond for her clients and team. Her perseverance, communication skills and leadership ability set her apart and she takes every opportunity to learn and grow professionally and personally.
Alexis' diverse background in architecture, construction management and sales led her to a career in commercial real estate. Prior to Location Matters, Alexis worked at Rudolph and Sletten, a construction management firm where she worked on over two dozen commercial construction projects and gained a tremendous amount of knowledge about industry. Before that she was a part of the architecture team at Home Building Concepts, a firm that offers real estate, architecture and construction services for custom homes. At Home Building Concepts she participated in the elaborate design and permitting process.
Alexis is a graduate of the University of San Diego where she obtained a B.A. in Architecture with two minors in Business Administration and Management. In addition, she graduated Summa Cum Laude from the USD Honors Program. She lives in Mission Valley and enjoys spending time with her family, running on the beach, and traveling around the world.